To showcase the beautiful and powerful energy of the Islands and to immerse you in an experience rooted in the inherent connection between all things
• Carefully crafted tours to give you lifelong heart and soul memories
• Aloha-filled attention and hospitality
• Knowledgeable guides who embody the Spirit of Aloha
Our Kumu / Kumu Karen Leialoha Carroll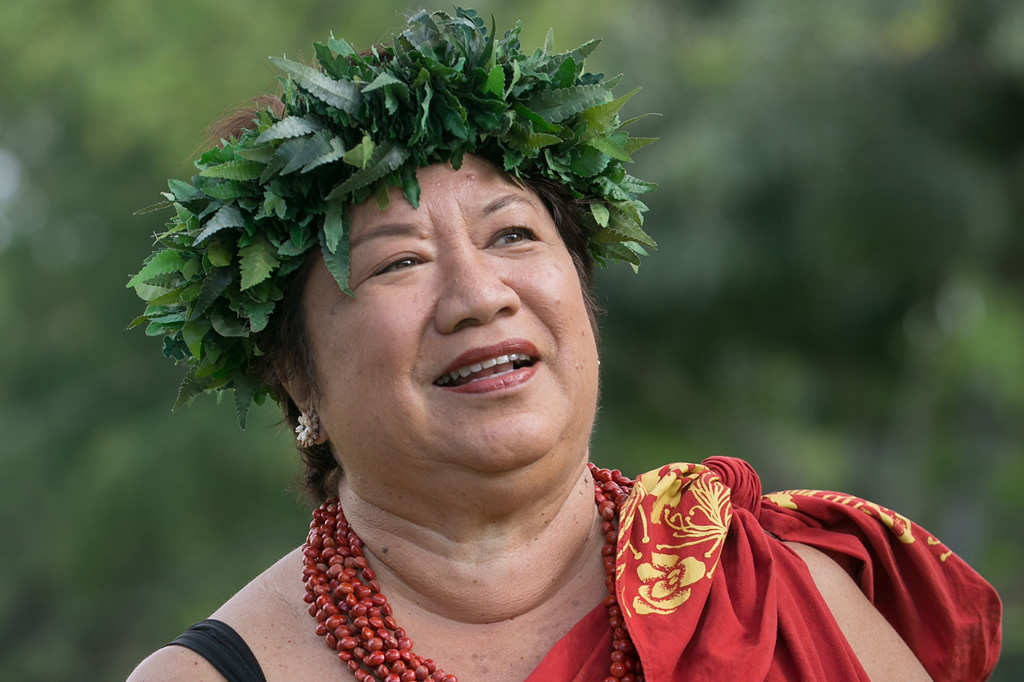 As the Hawaiian Director of Spiritual Tours Hawaii, Kumu Karen is the visionary and the voice behind the experience you will receive on your custom experience. Hers is a highly respected voice among Native Hawaiians, as Kumu Karen is recognized as master teacher and a spiritual leader, descended from a family of spiritual healers from Hawai`I Island and Oahu.
"Kumu" is the term used for a master teacher and it applies to Kumu Karen who is renowned as a master of Lomilomi massage.
Beyond being a master teacher, Kumu Karen is also a Kahu, or recognized spiritual healer who trains and ordains other Kahu. Because of her background and reputation as both a master teacher and healer, Kumu Karen designs what you experience where and for what reason and purpose. She oversees the curriculum for Spiritual Tours Hawaii and arranges for other Kahn whom she has trained to serve as tour guides when she is not available. As a kahu, she interned with Papa Kalua Kaiahua, the great Hawaiian healer from Maui.
Kumu Karen shares her gifts of insight, spiritual guidance and wisdom on the journey you take with Spiritual Tours Hawai`I — that will be like no other. As your tour leader and spiritual guide, Kumu Karen delivers an immersive, multi-dimensional experience that brings the history of places and people into your experiential learning. She will take you back in time to learn the ancient ways and how to "be" in sacred places -- including protocol, chants, and rituals you may perform.
As she says, "experience with sacred sites is a two-way street." During each stop along your itinerary, you will learn how to "be" in the sacred places and feel the energy of the 'aina (land) in addition to discovering the deeper historic and cultural significance of each location, for in the true spirit of the culture, you give and prepare in order to get. You ask permission to give and receive.
Kumu Karen shares protocols and legend and will teach you how Native Hawaiians approach and interact with nature, how they have been taught to listen to the environment.
Beyond guiding your site experience, Kumu Karen's intuition and spiritual wisdom might bring forth for you your Hawaiian name, or your personal amakua (guardian). She may tell a story that will speak particularly to your soul.
Her gifts and guiding energy will infuse every moment of your experience, from the moment your group meets and steps into the Spiritual Tours Hawaii van until your journey is complete (pau). In this way, Kumu Karen makes your Spiritual Hawaii Tours experience extraordinary, sacred, unique, and very personal to you.
"Taking this tour is like giving yourself an invitation to open your heart and learn more about who you are as you travel to these significant sites in Hawai`i and learn about places, spiritual practice, and most importantly, about yourself," she shares.
In addition to guiding tours for Spiritual Tours Hawaii, Kumu Karen teaches five-day spiritual healing seminars in Hawaii and the mainland. Founder of Kapuaokalani Academy of Hawaiian Soulisiic Healings — Kapuaokalani means the sacred enlightenment of the heavens—, kumu continues to train people in Lomilomi and has ordained over 50 kahu over the past 25 years. Her students range from doctors and massage professionals (who can receive Continuing Education Units (CEU's)) to housewives and teens. She provides Lomilomi seminars to Japanese-speaking students and readily shares her Hawaiian spiritual work with foreigners, which is somewhat uncommon.
Kumu Karen is also a practicing surgical nurse, a wife, mother of six, and grandmother (tutu) of 20 children.
"My life is so full," she says, "I am truly blessed."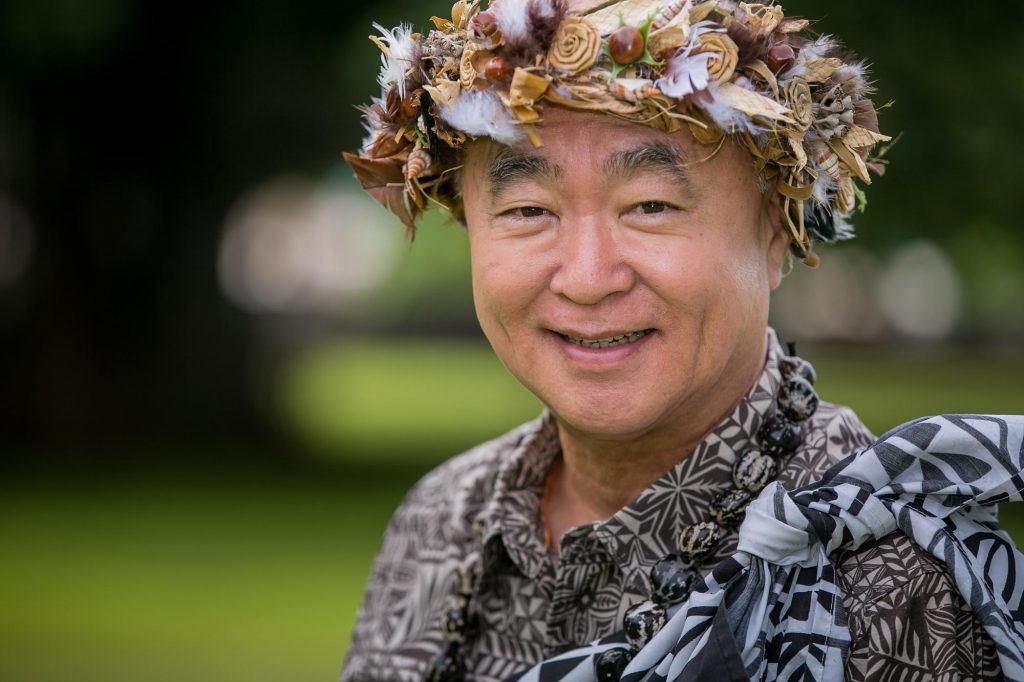 Kahu Ho'ala brings his understanding and connection into Love and Light to the Spiritual Tours Hawai`i staff as a director, teacher, mentor and source of inspiration.
He is a gentle, honest, funny, and humble former minister, and is all about healing, spreading peace and joy, and connecting into Love. This is his life mission.
Kahu Mel Ho'ala is a practicing spiritual and energy healer who trains the tour guides at Spiritual Tours Hawai'i. He has been studying and in practice for over 25 years; and today, he is a healer and a Kahu to whom many in the spiritual healing community come. He also accepts visits from celebrities who travel to Honolulu expressly to see him. Healing, as he has come to understand it, involves moving energy and consciousness from fear to Love and from Love to Light.
Ordained by the Academy of Hawaiian Soulistic Healing, Kahu Ho`ala teaches and practices the Hawaiian art of healing massage that includes working with the power within shells and applies traditional Hawaiian practices for the purpose of purifying, healing, and cleansing. He conducts blessings and cleansings for individual homes and local businesses. On a bigger stage, Kahu travels globally -- including Canada, the U.S. mainland, Russia, Japan -- conducting energy healing workshops and presenting on topics related to spiritual healing, spirituality, and the shift in global consciousness.
For Kahu Ho'ala, his wisdom has come along with his aging, and he embodies the notion that it is as we grow older that our true selves come out.
He works with Spiritual Tours Hawai`i to guide the experiences you will have at the select sites on the tours which have powerful energy. This aligns with his personal mission to heal the soul essence . . . and to assist individuals to expand their consciousness by moving from fear to Love. From Love to Light.
Because he has many projects, and in addition individuals, businesses, and organizations seek his time, you, as a visitor, may or may not have the chance to meet Kahu Ho'ala directly. But he is the master and director behind the practices you will experience and the things you will learn on your half-day tours with Spiritual Tours Hawai'i.
His wish for you is that you leave your tour feeling lighter, clearer, and more joyful so that you can experience in a deeper way the mana and beauty of the Hawaiian Islands